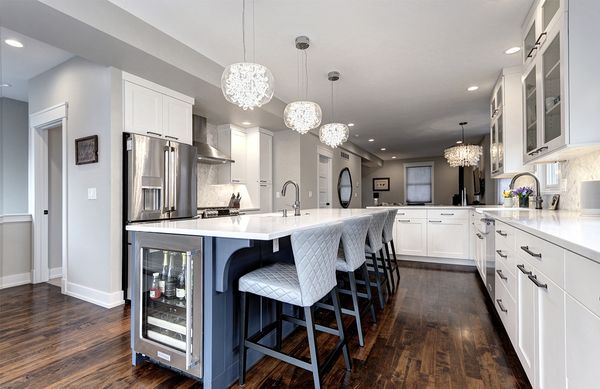 Native Design Build (Native) is a family owned business and was established in 2017 by Jerod and Abby Wilson. Jerod and Abby have 4 children, Ella (12), Lillian (9), Ethan (5), and Gemma (2). They value their Faith, Family and Community. They are committed to providing excellence and top-rated service with every project. Native is founded on three guiding principles. First, to build a lasting company by enriching our employees', clients and business partners lives. Second, to rekindle our clients love for their home while providing a great service and quality craftsmanship. And third, to Create Awesome! (we want to leave a mark)
Our Core Values
To Give before We Receive - We want to provide value with every encounter!
Communication is Key - We use top-rated industry leading Software to communicate with our clients and our team.
Excellence in Service - We will never settle for anything less!
Team Approach - We value our team and have high expectations of the quality they bring to the project.
Experts in our Industry - We bring a long history of experience of construction work to the table with every project.
Work Hard play Hard - Life is too short not to!
Jerod
Above all, Jerod is a Christian, a husband to a beautiful wife, and a father to four amazing children. Jerod grew up in rural Colorado and formed his creative nature through playing in the dirt and building makeshift forts or whatever else from left over building materials from family projects. Later, Jerod honed his talents through the building trades and soon became a lead carpenter and supervisor building large scale custom homes throughout Yampa Valley. Intrigued by the design side of building projects, Jerod pursued a Master's Degree in Architecture from the University of Colorado Denver which he completed in 2010. Since then he has specialized in Custom Design Work as well as quality construction within the remodel portion of the business. He is a master coordinator and has surrounded himself with a quality team that helps him accomplish state of the art projects.
Abby
Abby especially values her Faith and Family and is the coordinator of all things! With her background of finance, she teams with Jerod behind the scenes in general administration and finance within the company! When she is not working in the business, she is busy with the couple's four children and their activities in the community. Abby is also a native of Colorado growing up in Steamboat Springs, she left her career in Financial Services in 2016 to be more available to Jerod and their family. She also likes to dip her fingers in design, when Jerod needs a second opinion. : )
Our Team
Our team consists of reputable, professional and quality contractors within our community.
We have high expectations of expertise, quality and communication with our team. All of our contractors are licensed and insured and have proved to exceed our expectations.
Fill Out The Form Below To Receive More Information